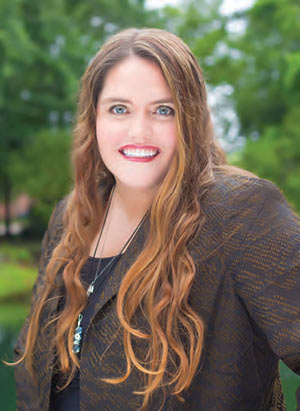 Dr. Kathleen Hahn acquired Mount Pleasant Chiropractic under unusual circumstances. Back in 2018, she was working as an intern there with founder Dr. Richard Stamegna and planning to continue her residency. The same month she graduated from Palmer Chiropractic in Florida, Dr. Stamegna suddenly passed away.
Her feelings and respect toward him and the practice prevailed. After all, he was her mentor, as well as her chiropractor growing up. She did not want to see the doors close.
"I wasn't able to practice yet, but I received an overwhelming outpour of support from other chiropractors in the area — too many to list here, but words can't describe how forever grateful I am to each of them. Their help was essential for our office to continue taking care of our patient community until I completed Board exams," said Dr. Hahn.
She continued: "I also appreciate the encouragement I received from my family, Dr. Stamegna's family, the other health care professionals in this office and the patients who continued to come and believed in our practice. It was a stressful time, but I learned so much."
It was after a horseback riding accident in 2010 that Dr. Hahn herself became interested in chiropractic as a career.
"I was in so much pain. Dr. Stamegna literally helped me get back on my feet with less prescription pain medication. I realized I wanted to help other people so they wouldn't experience pain like that," she said.
"I really believe in the power of holistic chiropractic. It's so much more than just treating acute pain or a problem. It really embodies preventive care and wellness. There are ways to treat many ailments that go beyond drugs. It's fascinating how treating one issue can also promote the healing of other organs and body systems. It's all interconnected."
At Mount Pleasant Chiropractic, Dr. Hahn focuses on whole body chiropractic and nutrition for all ages, from prenatal to babies to seniors. She specializes in pediatrics and pregnancy.
"I really enjoy working with newborns," she said. "We offer a full work-up for mother and newborn after childbirth. It helps the mother recover, and early chiropractic care can help newborns feel so much more comfortable and sleep better. It can also treat colic."
"I like to help people feel comfortable and more in control of their own health. Let me take a look, and we'll see what we can do together," she concluded.