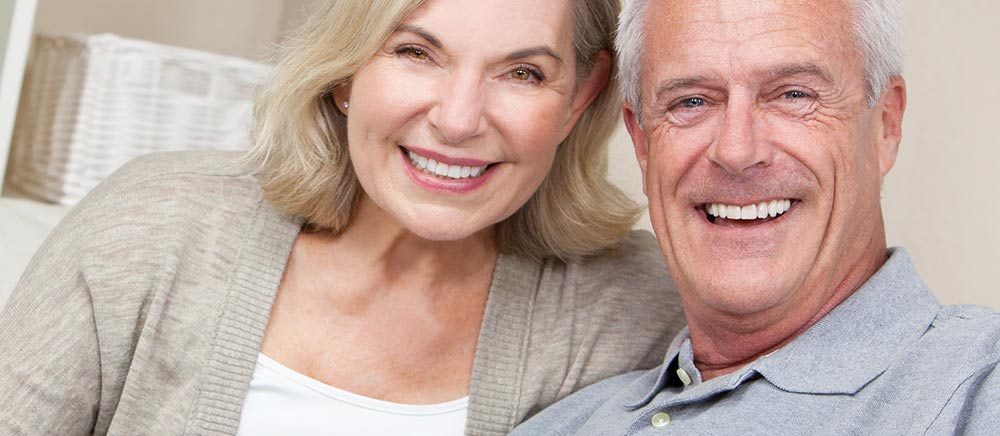 In this wonderful year of 2019, there are so many options to get — and stay — forever beautiful and vibrant.
Botox. … It was once a word I associated with my aunt who really liked plastic surgery and who has turned 29, year after year. But now, I look at the world of injectables and skin care and how they go hand-in-hand with cosmetic dentistry with fascination and awe. It's the light reading I do before bed. It's the continuing education of the image-concerned millennial.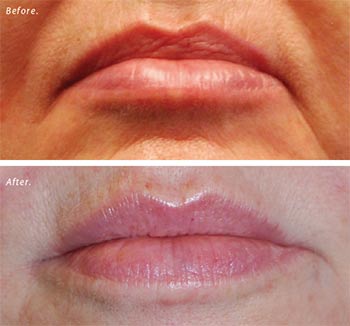 Because of my own self education and discussion with a couple of Mount Pleasant's best cosmetic dentists, the words Botox, veneers, crowns, fillers and even dentures have taken on new meaning. A person undergoing a mouth restoration or cosmetic service can walk out of the dental office transformed, feeling empowered and ready to light up the room with his or her smile. And that's a powerful feeling. … That's the power of cosmetic dentistry, and it's creating vibrant faces and smiles for people of all ages.
To my pleasure, I was able to learn more about this fascinating field and its many facets from two Mount Pleasant dentists, Charleston Oral and Facial Surgery's Dr. Graham Lee and Dr. Virginia Gregory of Virginia L. Gregory, D.M.D., LLC.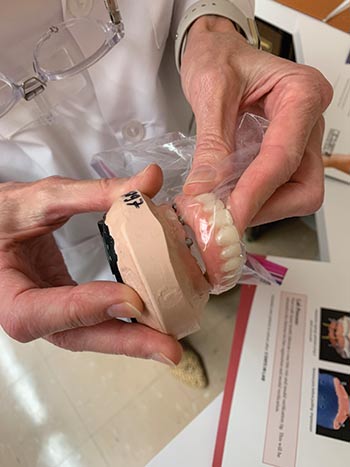 I started with an element I was familiar with in my chat with Dr. Lee: Botox. I wanted to know how this miracle worker enhances the smile, as well as the various ways it's incorporated in a cosmetic-dental sense. "The teeth are framed with the mouth, so if you've got a lot of fine lines, wrinkles, all those are going to affect the overall picture. Even when a dentist evaluates a patient, cosmetically, it's not just the teeth. … It's the smile and the frame of the face," Dr. Lee answered, as he continued, "If you're trying to give that patient the total package and picture of a cosmetic experience, it would involve evaluating fine lines, wrinkles and things like that as well."
With Dr. Lee's explanation in mind, other popular options and treatments for loose skin and wrinkles of the face include Kybella (treats fat under the chin), facelifts, Juvederm and Restylane (hyaluronic acid wrinkle fillers).
So maybe you have a few wrinkles developing at the tender age of 28, and you're wondering if the idea of Botox is something worth considering. Don't worry, I had Dr. Lee field this question. "People can start (Botox) in their 20s if they're starting to get wrinkles. Fillers can be the same way. When you're getting into your late 60s or 70s, it's not that they aren't effective at that point, but you're going to require a lot more product because of your elasticity and age. … If you're getting lip fillers, perioral fillers, Botox in your 30s, 40s – those are the prime years."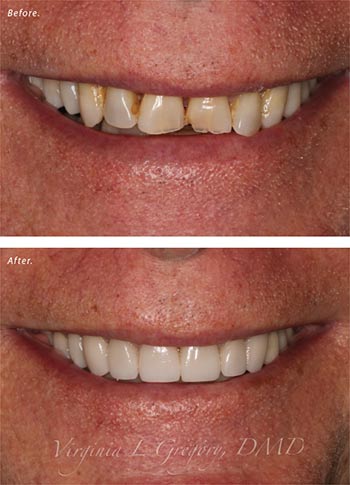 If you have questions on where to start or the best treatment plan for you, Charleston Oral and Facial Surgery's very own aesthetics division, Charleston Aesthetics, is happy to guide you. Just a few of the services offered by the aesthetician include laser skin resurfacing, peels, fillers and Botox.
While injectables, skin treatments and Botox are great and provide desired aesthetic results for many, oftentimes, surgical measures are needed "when it can't be fixed with fillers or superficial things," Dr. Lee explained.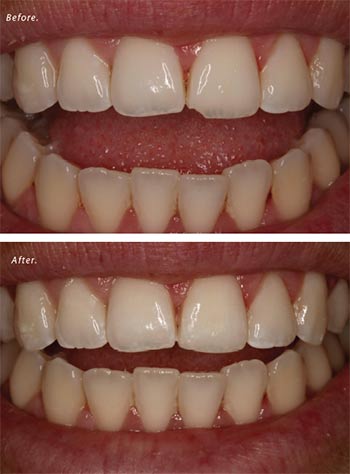 An incredible example Dr. Lee is capable of and referenced is jaw surgery. If someone doesn't have a substantial chin or has an underbite, the jaw surgery can align everything while also checking off that aesthetic box
Missing teeth is another aspect of the practice Dr. Lee said can profoundly change a smile.
"If we're talking with someone and they're missing teeth, we get involved with the implant portion to give them the most realistic smile they can get," he said. "The nice thing about implants, when they're restored with crowns, they look like natural teeth and can be very beautiful."
These surgical results are life changing and instant confidence boosters on the cosmetic side, so that is indeed what Dr. Lee and the rest of the Charleston Oral and Facial Surgery team are known for: their profound oral-surgery capabilities. Covering everything from extractions, implants, bone grafting, TMJ surgery, to the surface-level fillers and Botox — Charleston Oral and Facial Surgery works hand in hand with Charleston Aesthetics on James Island to offer its patients the total package.
Such is the beauty of visiting an oral surgeon for your cosmetic-dental qualms, as they have the skills and knowledge to recommend the best, most-effective treatment. Dr. Lee concurred, "Oral surgeons look at things from a wholistic perspective and can tell if the injectables or treatments are going to give the desired results, or if the patient indeed needs surgery."
Dr. Gregory echoed this sentiment in her stating the need for having an "aesthetic eye" while performing cosmetic-dental procedures. "By properly setting teeth up in a correct smile line, you can rejuvenate a face to make it look 20 years younger," said Dr. Gregory, explaining the drastic difference dentures can make.
Dr. Gregory is known for transformational smile makeovers, and, when asked what her most popular makeover is, "porcelain veneers" was the answer, hands down. No wonder — they're beautiful, natural to the onlooker's eye, and make all the difference in an individual's smile. Patients of all ages seek out veneers, but the most common age range tends to be those in their 40s to 60s.
Further explaining the smile makeover, Dr. Gregory stated, "Maybe their front teeth have chipped, are stained, maybe they have bondings on them they've had in the past … and by doing porcelain veneers on the front eight to 10 teeth, you can really re-invigorate the smile. … If you're interested in smile design and smile makeovers, that's what we excel in."
Dr. Gregory went on to explain a few more common options. Let's say you chipped your tooth: Using composite materials, a plastic material, she would reshape the tooth and build in the correct colors, making any imperfection invisible to the eye. This process is called "bonding."
Let's say you lose a tooth (not a baby one, sans tooth fairy). Well, you'd need an implant. Dr. Gregory explained, "Implant dentistry replaces missing teeth, aesthetically. We know how to shape and preserve the gum tissue so that it gives a really aesthetic look with the replacement of missing teeth with implants."
In older or elderly patients, Dr. Gregory identifies who needs full-mouth reconstruction because of missing teeth or severe wear of the teeth. She uses the same porcelain materials used in veneers, but every tooth in the patient's mouth is reconstructed. "Old crowns and old fillings are replaced. … We're reconstructing the bite to be more comfortable, as well as enhancing the aesthetics of the smile," said Dr. Gregory.
Often in her reconstruction in older patients comes the "All-on-4" procedure. Do you recall the grandpa on Nickelodeon's "Rugrats" who was always losing his dentures? Well, if he'd just had the All-on-4 procedure, he wouldn't have had to eat so much jello (and his chin wouldn't have protruded so much). Really, the All-on-4 is an amazing testament to the leaps the dental field has made.
Who is All-on-4 for? "Patients who know they're at the end of the road with their teeth and they know they need to get dentures," Dr. Gregory explained. The patient will have all his or her teeth taken out, and four to five implants put in the top or bottom arch. The denture is then screwed into those implants and supported by those implants.
So, as you can see, as I came to realize more upon talking to Dr. Gregory, there are really two branches of the smile makeover: one is more of a cosmetic-based smile makeover, and the other is helping older teeth to rejuvenate an entire mouth.
Cosmetic dentistry is vast, and the reasons vary, but no matter your reason for enhancing or wanting to improve your smile — and no matter your age — the resources here in the Lowcountry are knowledgeable and ready to help create your most confident, most brilliant smile.
By Helen Harris