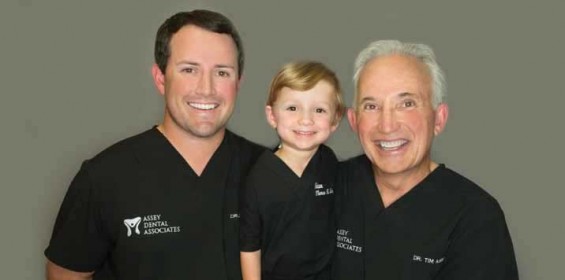 Voted among the top three dental practices in Mount Pleasant, Drs. Tim and John Assey of Assey Dental Associates share a vision for quality dentistry. Dr. Tim has been in practice for more than 30 years, and his son, Dr. John, graduated from the Medical University of South Carolina a few years ago, eager to join his father and establish their practice as the only father-son restorative team in Mount Pleasant.
"We both enjoy the ability to transform smiles and see the joy in our patients' eyes as they view their new appearance," remarked Dr. John. "Giving patients a renewed zest for life is the ultimate validation in our profession."
Currently, Assey Dental Associates offers a wide range of services, from the essentials such as regular cleaning and cavity prevention to advanced procedures, including dental implant placement, periodontal therapy and restorative crowns and bridges. In addition, cosmetic services, including teeth whitening and porcelain veneers, can enhance the beauty of a patient's natural teeth.
Drs. Tim and John agree that there are many good dentists in Mount Pleasant and choosing one is a difficult task. However, individualizing care for each patient's time frame and budget is an aspect of their practice that sets them apart.
"We pride ourselves as being a warm and safe environment where our patients feel they are part of our family," said Dr. Tim. "We are here to serve people and to help them feel comfortable and better by visiting us. That's what we do – we serve!"
For a truly satisfying dental experience, contact Assey Dental Associates at 843-884-6004 or online at www.AsseyDental.com.