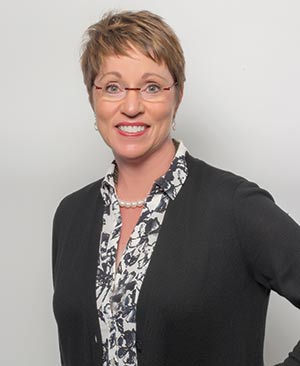 DR. DANA BLALOCK
Daniel Island Dentistry
210 Seven Farms Drive, Suite 103
Daniel Island, SC
843-881-4545
DanielIslandDentistry.com
Nearly a decade ago, Dr. Dana Blalock purchased Daniel Island Dentistry and has made a successful practice for herself and her associate, Dr. Lauren Fowler. "I have the best team members, and most have worked with me for several years. Dr. Fowler is very good, has extensive training and patients like her very much," said Dr. Blalock, who served in the United States Navy for eight years prior to working on John's Island for many more. "I came to the Lowcountry more than 30 years ago, met my Charleston-born husband and we raised our son here."
Daniel Island Dentistry accepts patients from all over the Lowcountry, and, in fact, Dr. Blalock routinely sees patients from as far as Kiawah and Seabrook Islands. "We also have many patients that live on Daniel Island for only part of the year. We happily work with their hometown dentists by forwarding images and information so that their dental care remains top-notch."
Daniel Island Dentistry is a general practice dentistry as well as a cosmetic dentistry — dental sleep medicine, neuromuscular dentistry, TMJ, porcelain veneers, dental implants and crowns are all services provided at Daniel Island Dentistry. Patient-friendly techniques, such as digital X-rays and 3-D images, are utilized.
Adult orthodontics with clear aligners or retainers are popular. Clear Correct is the invisible way to strengthen your teeth without braces. Clear Correct uses a series of clear, removable aligners to straighten your teeth without metal wires or brackets. The aligners are made through a combination of Dr. Blalock's expertise and 3-D computer imaging technology.
On several qualifying treatments, Daniel Island Dentistry offers a protection plan. It's good for your smile and great for your peace-of-mind.
"We can correct a wide variety of so-called permanent cosmetic dental problems and can literally redesign your smile," explained Dr. Blalock. "Our hygiene department provides very individualized care in getting a patient's mouth healthy because there is a systemic link to overall health."
Further, Dr. Blalock and her team members will provide sleep apnea screening because there are always signs in the patient's mouth. "If anything is found, we will refer our patient to their physician because we truly care about your overall health," said Dr. Blalock.
Daniel Island Dentistry is conveniently located off Interstate 526 for many people in the surrounding areas, and their business hours begin as early as 7 a.m. for those heading out to work. "We recognize our patients have their own needs and desires. We want to maintain and treat our patients the way we would want to be treated," finished Dr. Blalock, who also enjoys treating pediatric patients. "We invest in continued education and stay on the cutting edge of technology and dentistry. We are changing Daniel Island one smile at a time."
By Stacy E. Domingo