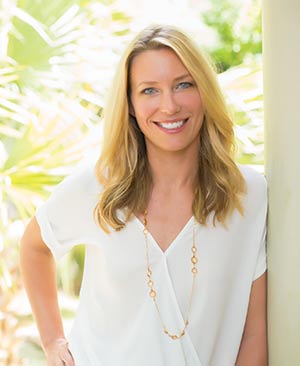 DR. KARI RYAN
Kari Ryan Dentistry
815 Lowcountry Blvd.
Mount Pleasant, SC
843-881-1638
MtPleasantDentist.com
Kari Ryan Dentistry has served the Mount Pleasant community for nearly a decade. The practice itself was established over 35 years ago on Lowcountry Boulevard, and they continue to offer modern dentistry with a familial atmosphere.
"Staying on top of education is important to me because it helps us provide the best care we can for our patients, as well as keeping us engaged and excited about our jobs," said Dr. Kari Ryan, a graduate of Michigan State University and MUSC College of Dental Medicine in Charleston. "When we learn ways that we can add or improve a procedure, it is exciting to us and our patients."
Just this past spring, Dr. Ryan and her entire team went to a large dental conference in Atlanta that was comprised of world-class speakers. "We took classes on the best ways to help assess and treat the patient's whole health — not just teeth. It inspired and encouraged us to continue our philosophy in treating the whole patient."
Dr. Ryan has also been traveling to courses that help optimize the practice's CEREC CAD/CAM technology, which is how they are able to make same-day crowns. "I am excited about the advancements in this area."
Kari Ryan Dentistry also utilizes the latest and greatest "power cleaner" that gently removes the biofilm, or layer of bacteria, that builds up around your teeth. "It is safe and effective below the gumline and around dental implants and crowns. Combined with the Cone-beam CT, which allows us to take a 3-dimensional image for better visualization of your anatomy, it has extremely low radiation and it gives us a more accurate and conservative treatment," said Dr. Ryan.
Dr. Kristi Dillard, an associate at Kari Ryan Dentistry, is a graduate of the College of Charleston and MUSC College of Dental Medicine. She also served as an instructor in the College of Dentistry at Ohio State. "I would choose Kari Ryan Dentistry because it offers the 'whole package.' Our experience, education, technology and warm personalities bring dental care to the community in a way that can be enjoyed," stated Dr. Dillard.
Patients of all ages are welcome at Kari Ryan Dentistry, as the staff is highly capable of caring for many different oral-health needs and always providing individualized care. Teeth whitening, dental implants, same-day crowns and cosmetic dentistry are a few of the many additional services they provide beyond bi-annual cleanings.
"We are unique in that we reserve two hours for our new-patient appointment so that we have adequate time to do a very thorough comprehensive exam with photos and show-and-tell," finished Dr. Ryan. "Someone looking for a new dentist should choose Kari Ryan Dentistry because you can be assured you're going to be treated kindly, fairly and professionally. You will be in skilled, caring hands that care about your whole health. I look forward to meeting you."
By Stacy E. Domingo