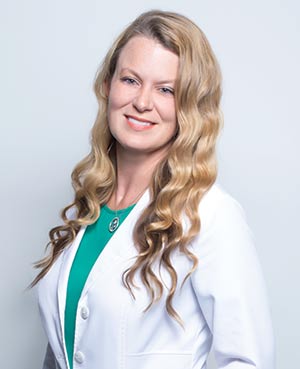 DR. NICOLE DAHLKEMPER
Water's Edge Family & Cosmetic Dentistry
1203 Two Island Court
Mount Pleasant, SC
843-884-6166
watersedgesc.com
One important component for patients who visit Water's Edge Dentistry is the assurance of "anxiety-free dentistry." Many people are fearful about having to go to the dentist, but not under the careful and capable hands of Dr. Nicole Dahlkemper and her team. So, open wide and get ready for your best, healthiest smile.
At Water's Edge Dentistry, numerous and extensive services ranging from oral cancer screenings, TMJ assessment, cosmetic restoration, to airway evaluation and beyond are offered by Dr. Dahlkemper. Her focus is to improve the health of your mouth, beauty of your smile and overall well-being of your entire body.
Graduating with honors from Allegheny College, she earned two bachelor's degrees in biological neuroscience and psychology and earned her D.M.D. from Case Western University School of Dental Medicine in Cleveland, Ohio, graduating at the top of her class. That psychology background is perhaps just one contributing factor as to why a visit to her office is an inviting, stress-free and comfortable environment for all ages.
Dr. Dahlkemper is a member of various cosmetic and general dental societies. She earned her fellowship at the LVI for TMJ disorders where she spent hundreds of hours in continuing education and is up to date on the latest advancements in TMJ. She also spent several years studying sleep disorders and recently became the first Diplomate of the American Association of Dental Sleep Medicine in Charleston. Her commitment and knowledge in sleep medicine helps provide Charleston-area residents with a better night's rest, and she looks forward to helping patients with loud snoring and diagnosed sleep apnea who have had difficulty tolerating a CPAP device.
Dr. Dahlkemper is committed to giving back in her community — not only by giving each of her patients individualized care but also through volunteering locally and participating in numerous dental mission trips abroad. She was awarded a fellowship with the Pierre Fauchard Academy, an international dental organization that recognizes and grows leaders in the dental profession, their community and society.
Additionally, Water's Edge Dentistry is currently a drop-off site for Uplift Charleston, a group that provides homeless advocacy, empowerment and support by collecting items such as clothing and toiletries for the homeless of Charleston.
Dr. Dahlkemper loves her community and enjoys spending time with her husband, Toby, sons TJ and Xander and their two dogs. Celebrating the recent birth of her second child, Dr. Dahlkemper said she could not ask for a better community in which to live, work and raise a family. Dr. Dahlkemper also loves her team, who works hard every day to take care of patients' oral healthcare needs.
"I'm lucky to have a team who shares the same desire and passion to help people and constantly desires to learn in order to provide unparalleled dental care for our patients," stated Dr. Dahlkemper. "Our mission is, and always will be, to improve the health of your mouth, beauty of your smile and overall well-being of your entire body."
By Eileen Casey