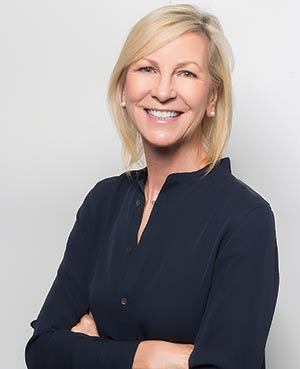 DR. VIRGINIA L. GREGORY
Virginia L. Gregory, D.M.D., LLC
434 W. Coleman Blvd.
Mount Pleasant, SC
843-884-8884
virginiagregory.com
Started in 1986, the dental practice of Virginia L. Gregory, D.M.D., LLC provides Charlestonarea residents world-class care in a comfortable and relaxed setting.
Dr. Gregory, who earned a Bachelor of Science in dental hygiene and a Master of Science in speech pathology from the University of North Carolina at Chapel Hill and her Doctor of Dental Medicine from MUSC, brings 34 years of contemporary clinical dentistry experience to the East Cooper community.
While she considers her practice a general dental office, Dr. Gregory, who has a fellowship from the world-renowned Las Vegas Institute for Advanced Dental Studies, also specializes in cosmetic dentistry and neuromuscular dentistry, including full-mouth restoration. Further illustrating her commitment to quality care and professional development, she earned a fellowship with the Academy of General Dentistry, an endeavor that entailed 500 hours of continuing education and an examination.
Her services run the gamut from routine preventive care to a complete smile makeover. She also has an endodontic associate (specialist in root canal therapy) and two dental hygienists on staff.
Dr. Gregory particularly enjoys providing smile makeovers with porcelain veneers, a popular and comprehensive cosmetic treatment designed to transform a smile. For adult patients, she offers Invisalign® braces, which uses clear aligner trays to help straighten teeth that have shifted over time.
Another service offered is neuromuscular dentistry, a treatment designed to address a misalignment of the jaw — or "TMJ" (temporomandibular joint) pain. The practice utilizes innovative technology and equipment, such as a TENS device that helps relax the jaw muscles, and computer-assisted jaw tracking to "measure and study the pattern of the jaw opening and closing through its full range of motion." Dr. Gregory assesses where the muscles are relaxed and uses the information gleaned to realign the jaw to build a bite there.
The office also utilizes the latest in digital technology, such as digital X-rays and digital impressions, and can send a digital scan of your teeth to a lab to develop the models for Invisalign or to create a crown.
Dr. Gregory noted that her practice is different in that it more closely resembles a home than a typical dental office. A beverage bar serving coffee, tea and water welcomes you as you enter. Prompt service is another key to their success. "We pride ourselves on not making our patients wait," said Dr. Gregory.
Touches of creature comforts include offering clients blankets, pillows, noise-cancelling headphones and the opportunity to listen to music from either their own phone or a provided iPod.
Dr. Gregory is always welcoming new patients, and her friendly staff is happy to answer your questions about treatment needs, scheduling or financial arrangements.
By Colin McCandless