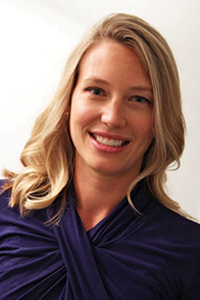 Moving to a new area can be a daunting task. You must learn new routes, discover new restaurants and, more important, find a dentist who works for everyone in your family. Dr. Kari Ryan understands and has geared her practice near the I'On neighborhood in Mount Pleasant to be comfortable and accommodating for children, parents and grandparents alike.
When you search for a new dentist, you should ask:
Can you trust your new dentist?
"Getting along with your dentist and feeling he or she will care for you personally is most important," said Dr. Ryan, whose practice with Craig H. Rhyne, DMD, has served residents East of the Cooper for 24 years. "You need a place that feels good to you."
Is your dentist and his or her staff continuing education?
"You want a dentist who has up-to-date knowledge because the dentistry field is always changing," said Dr. Ryan. "Our office holds study clubs, takes classes and is constantly making sure our skills are current."
Have you observed the staff?
"The staff surrounding the dentist is extremely important because they are an extension of your doctor. When you initially call, pay attention to how the phone is answered and how efficient they are in answering questions. A good staff will help in case of emergency or if you have further questions on your next visit," said Dr. Ryan. "Looking for a new office can be intimidating, so I have made sure newcomers will find comfort at Kari Ryan Dentistry."
For more information call 843-881-1638 or visit www.MtPleasantDentist.com.