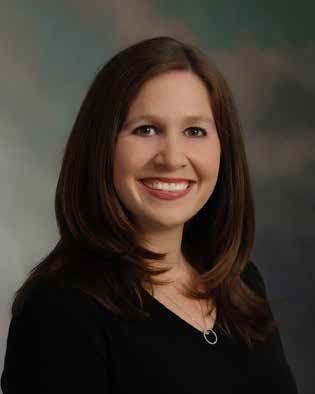 Roper St. Francis is a household name. With a team of 200 physicians representing 18 specialties in 108 locations, Roper St. Francis Physician Partners provides care for tens of thousands of Lowcountry families in five counties. As Charleston's only private, not-for-profit hospital system, their mission is simple: Healing all people with compassion, faith and excellence.
No matter where patients go at Roper St. Francis Healthcare or what their need might be, they should expect to receive the same excellent service. For those in Mount Pleasant, they need to look no further than Roper St. Francis Mount Pleasant Hospital. From heart and vascular care to bone and joint treatment or oncology care, Roper St. Francis offers a full range of services for patients.
They also focus on women's health, providing annual exams, mammography, lab work and various imaging services. And it is all taken care of in a single location within the same system.
"From your first problem-based call, we go to work immediately resolving our patients' problems," said Dr. Meghan Lynch, an obstetrics and gynecology specialist with Roper St. Francis Physician Partners in Mount Pleasant. "Choosing an OB-GYN is a very personal decision. Part of providing excellent care means we strive to build relationships based on trust and compassion."
Every patient who visits the women's center at Roper St. Francis is experiencing a life-changing moment, and the staff respects that by listening and creating a supportive environment. Whether that means taking classes to better support women who elect unmediated, natural childbirth or taking extra steps to encourage mother-infant bonding and breastfeeding, the labor and delivery unit at Mount Pleasant Hospital strives for personalized nursing care.
The physicians and staff at Roper St. Francis go beyond caring for patients in the clinical setting and hospital; they also are an active participant in the community. They have contributed $59.9 million of their net operating revenue toward community programs, invested 9,164 hours of staff time in community and healthrelated initiatives and served more than 17,890 residents.
They've participated in community activities from Trident United Way Day of Caring to local health events in the Mount Pleasant community. In the offices at Physician Partners OB-GYN Mount Pleasant, they focus on one community-service activity each quarter. In the past, they've supported My Sister's House, One80 Place and Backpack Buddies.
Dr. Lynch and the entire OB-GYN staff bring new life into the world and care for women during all ages and stages of their lives, and that is what keeps them motivated and inspired.
"We are blessed and grateful to share our expertise and blessings with everyone we serve," said Dr. Lynch. "From my fabulous group of co-workers to medical assistants to fellow physicians, we are dedicated in providing excellent care for our patients with compassion."
To learn more about Roper St. Francis, visit www.rsfh.com/about/.