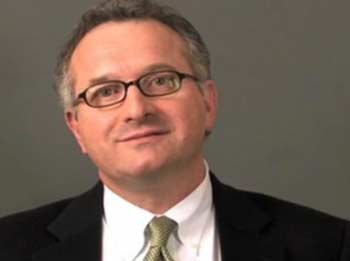 It's no secret that we ladies are busier than ever mothering our children and expanding our careers. With so many things to take up our time, we might tend to neglect our appearance, but it doesn't have to be that way. For young mothers, the desire to achieve that pre-baby physique is common.
"The main two body parts affected by pregnancy are the breasts and the stomach," said Dr. Ram Kalus, founder of Plastic Surgery of the Carolinas, PA. "The breasts can become bigger, smaller or droopy after childbirth and breast-feeding." Before and after plastic surgery can be a big difference to the patient, and her comfort and self-image."
Surgery for women who want a breast procedure for augmentation usually involves the insertion of breast implants, which can be used either for cosmetic purposes or for reconstruction following a mastectomy. Reduction and lift procedures and techniques do not require implants, although occasionally they are used if a woman is both saggy and wants to be bigger.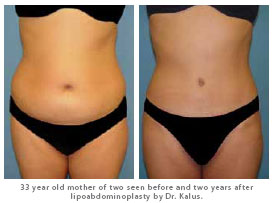 "Unfortunately, breast cancer affects women of all ages, not just older women," said Dr. Kalus. "We do a great deal of reconstruction following mastectomy, but, even after lumpectomy, a type of breast conservation surgery that involves removing only the cancerous tissue, a woman may be left with a smaller or deformed breast that can be corrected with reconstructive surgery."
Some women may want to lift and flatten the tummy after giving birth or after major weight loss. A procedure known as abdominoplasty, or "tummy tuck," can help. Contouring the abdomen can involve different techniques: liposuctioning excess fat, trimming unwanted loose skin and tightening the abdominal muscles – the "six pack" – that might have stretched with pregnancy.
Cosmetic surgery is not just for the body, however.
"Women wear stress on their face, so the skin is important," said Dr Kalus. "Options for retaining a youthful appearance can include adding your own fat or fillers such as Juvederm or Radiesse where facial fat might have been lost from the cheeks or around the corners of the mouth, and smile lines can begin to creep in."
To Dr. Kalus, taking care your appearance is parallel with taking care of your mood.
"None of us would leave our homes with ripped or stained clothing. Appearance and presentation are important; when we walk out the door and interact with others, we project how we feel about ourselves to the world," he remarked. "I help patients feel good about themselves and approach life with confidence."
He also emphasized the importance of helping his patients look their best without going overboard.
"The goal of any cosmetic surgery or other treatments is to make the patient look as if they never had the surgery or intervention at all," he said.
"Also, part of the surgeon's responsibility is to address the patient's concerns and truly determine his or her need. I couldn't have said it better than the French filmmaker, Jean Cocteau: 'If there is a defect on the soul, it cannot be corrected on the face. But if there is a defect on the face and one corrects it, it can correct a soul.' In other words, if someone is truly unhappy about themself, therapy may be the answer rather than plastic surgery." Dr. Kalus and his team operate in all the area hospitals, including the Roper system and East Cooper Medical Center, as well as in-office, depending on the magnitude of the surgery.
"Although my practice is largely 'mommy makeovers' and breast reconstruction, we also offer a large array of surgery ranging from removal of birthmarks in kids to skin cancers in grandparents, as well as non-surgical facial rejuvenation options," said Dr. Kalus.
Contact Dr. Kalus at Plastic Surgery of the Carolinas by calling his Mount Pleasant office, conveniently located off of Long Point Road, at 881-3881 or by visiting www.plasticsurgerycarolina.com.