You might say that Dr. Jack Hensel of Lowcountry Plastic Surgery Center in Mount Pleasant has a gift for bringing out the distinct beauty in each of his patients. He does this by ensuring that he is able to offer patients an array of techniques – many so up-to-date that they are exclusively available within his practice.
This is not a new business model for Dr. Hensel: Since the first day he opened Lowcountry Plastic Surgery Center, he has strived to bring modern, simple and painless procedures to East Cooper patients and to keep the practice "ahead of the curve," he said, and in touch with other leaders of the industry.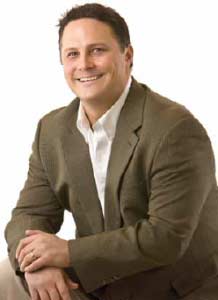 "We have close relationships with a number of other leaders in the industry elsewhere in the country, who keep us updated on new technology as it is being researched," commented Michele Hensel, marketing manager for Lowcountry Plastic Surgery Center as well as owner of Lowcountry Beauty and Wellness Spa. "We often know at least two or three years in advance when a new technology is going to be launched."
For example, Dr. Hensel was the first surgeon who was certified to use the 410-shaped implant. He was also the first surgeon to use this implant in the Charleston area. Lowcountry Plastic Surgery Center was the first practice in this area to offer coolsculpting – and continues to implement the advanced coolsculptor developed by world-renowned plastic surgeon Dr. Grant Stevens. Furthermore, Lowcountry Plastic Surgery Center uses the new SmartLipo Triplex for body contouring and cellulite treatment and has the Picosure laser for the most advanced form of tattoo removal.
But it doesn't stop there – Dr. Hensel and his wife were swift to point out that the field of plastic surgery is constantly evolving, and it's important to keep a keen eye on changes for the sake of Lowcountry Plastic Surgery's methods and reputation in the medical community.
"We will continue to research the best technology on the market and bring it to this community," confirmed Dr. Hensel. "We want our patients to understand that they do not have to travel outside of this area in order to get advanced treatments."
Currently, Lowcountry Plastic Surgery Center offers several advanced "head to toe" beauty treatments, including botox and fillers; latisse; expert teeth whitening; and toe fugus laser – all performed with minimally invasive techniques and customized for the patient.
Lowcountry Plastic Surgery sets itself apart from similar practices through its diligent customer service. While it is easy for a patient to feel like he or she is just a number in some offices, the Hensels are conscientious about making each person who walks inside feel like a member of the family.
"From the initial phone call to a lifelong relationship, we are here to serve the patient's every need," Michele Hensel pointed out. "We also make sure our providers have the best training so that our patients are confident in us."
To learn more, visit www.lowcountryplasticsurgery.com or call 843-971-2860.