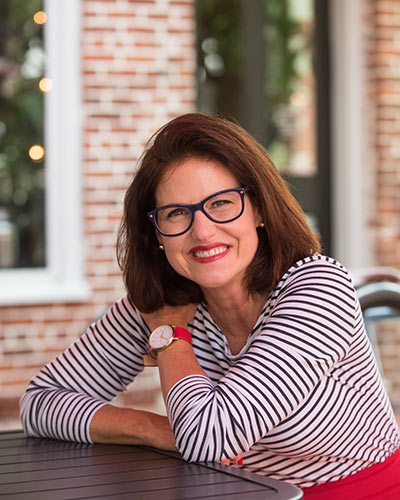 Catherine Smith's path to becoming a registered medical assistant at Smith Family MD may have been unconventional, but she feels confident she has found her calling.
She earned her bachelor's degree in communications and spent her formative career working in health care administration in Greenwood, South Carolina.
When she and her husband Scott had children, Smith spent years as a stay-at-home mom of their three boys. She later worked a short stint in another job where she experienced an epiphany. "I realized what charged my battery every day was helping people in crisis," she said.
So, to fulfill this motivation, in June 2019, at age 53, she attended Trident Technical College to get her registered medical assistant certification. In March 2020, she and her husband, a physician trained in cognitive behavioral therapy, opened Smith Family MD.
One of the clinic's specialties is using a drug called ketamine to treat patients with depression. Smith noted that ketamine is not only more affordable than most treatments for depression, it is also 80% effective, working fast at low doses. She knows this firsthand because she herself has suffered from treatment-resistant depression, and ketamine helped her get her life back.
"I believe that women are the gatekeepers of their family's health care decisions," stated Smith, "sometimes having to put others' needs ahead of their own." In her case, she prioritized her husband's and children's needs while pausing her ambitions.
"Ideally, when I have a patient and I'm screening them for depression, I hope that they see compassion and deep empathy," she said. "I've been there."