The U.S. health care system is a complex maze for doctors and patients alike, a complicated conglomeration of difficult-to-understand terminology and incomprehensible insurance rules and regulations that are more likely to cause a headache than to cure one.
Should you visit your doctor every time you or one of the kids sneezes or gets a stomach ache? Is it worth the cost of your co-payment and the time you'll miss at work just to find out you are suffering from a minor ailment that will go away on its own in a few days? Or is it better not to take any chances, to rush to your primary care physician's office every time you're not feeling quite right?
In most cases, it's better to be safe than sorry – to let your doctor tell you whether your physical problems are something to worry about. This is why it's important to have a primary care physician who can treat your symptoms and help you live a lifestyle that emphasizes prevention.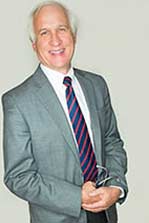 "Helping people navigate their way through the maze is a primary care physician's job," said Dr. Howard Evert (pictured right), medical director and president of MUSC Physicians Primary Care. "A primary doctor doesn't just see you and then refer you to a specialist. A primary doctor understands day-today health care and will get to know you and your family, as well as any other factors that can have an impact on your health."
Internists such as Dr. Evert deal with the prevention, diagnosis and treatment of adult diseases in areas such as cardiology, endocrinology and infectious diseases. They are particularly skilled in the management of patients with more than one medical issue, and they care for patients both in and out of the hospital.
"Internists strictly work on individuals 16 or older," explained Dr. Evert. "Primary care is my life. It's what I do. In the new health care system, people may be required to find a primary doctor, so finding someone now is a good idea."
Family doctors care for the physical, mental and emotional health of their patients and their patients' families. They are trained in all areas of medicine and can diagnose and treat a wide range of problems. When necessary, they send patients to specialists.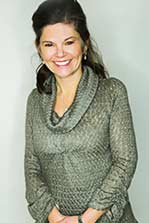 Dr. Kay Durst of Durst Family Medicine on Sullivan's Island (pictured right) treats several generations of patients within the same family, something her own relatives been doing for years.
"My grandfather, Dr. George Durst Sr., started our practice in the early 1940s," said Dr. Durst, who is part of East Cooper Medical Center's physician network. "My grandfather practiced here, as did my father and I and other passionate physicians. Family practice has been around for a long time, and we are glad to see that patients are coming back around to reap the benefits of having a primary doctor."
It's important for a doctor to know his or her patients. Whether you are 8 or 80, having a trained, compassionate physician who knows your background and specific health concerns will go a long way toward making you feel better.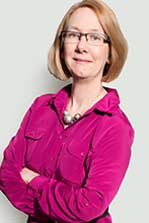 "I think the changes in the approach to health care are a breath of fresh air, with the emphasis on one doctor who knows all about you," said Dr. Valerie Scott (pictured right), who is with Mount Pleasant Family Practice and the Roper St. Francis Physician Network. "As a doctor who previously worked in urgent care and is now a family practitioner, I know the difference. Urgent care looks at the current problem. There is a role for this, but a primary doctor will take the acute problem and apply it to the overall lifestyle."
For example, a young girl suffers from a compromised immune system and is regularly treated by several specialists. Because her blood work is abnormal, her mother's stress level rises. Her primary care physician, who knows the family's history, can help the daughter and the mother as well.
And wouldn't it be nice not to have to write down your family's entire health history every time you visit a doctor? Your family physician knows that breast cancer or diabetes runs in your family, which means he or she will be on the lookout for the warning signs.
"There are several reasons to a patient's advantage in having a primary care physician. Studies show people live longer and with less out-of-pocket costs. We can guide you to the proper specialist or provide treatment," Dr. Scott explained.
Pediatricians are wonderful primary doctors for newborns to young adults and obstetricians can care for women in many ways that are important to overall health. While both fields fall into the realm of primary care, they are limited in the type of treatment they can provide.
"It is essential for men and women to have a primary doctor," Dr. Scott added. "There are vaccines that adults need, but so many go without them. Our cars get a checkup, our children get a checkup and so must young and older adults. The early 20s is the best time to start with a primary doctor."
Influenza, MMR and Hepatitis A and B are just a few of the vaccinations adults should have; your primary care doctor will make sure they are up-to-date.
In the Carolina Lowcountry, three major health care providers and their networks of primary care physicians, surgeons and specialists give patients a wide range of options for their medical care. Unfortunately, that's not the case in rural areas, where a shortage of doctors is a major problem.
"We have people who come from all over the state, not just the tri-county area, because of a lack of physicians in their area," Dr. Durst said. "Family doctors specialize in serving a large age group and deal with a large family dynamic. We are trained to assist in surgery as well as delivering babies. A lot of people aren't aware of this. We can perform suturing so you don't have to run to an urgent care center."
Dr. Evert, who has practiced for nearly 37 years, has seen and heard a lot over the course of his lengthy career. He realizes that it is getting more difficult for all physicians to take the time they need to treat their patients.
"It is very difficult for most to navigate through the health care system because it has become increasingly complicated. Primary care physicians are typically the lowest paid and have more regulatory burdens. We spend 30 percent to 45 percent of our time with patients and the rest of the time on paperwork, which is very frustrating."
Most doctors got into medicine because they genuinely care about people and want to help solve their health problems. All doctors aren't good fits for all patients, however. It is important for patients to try to match their personality with that of their primary doctor.
"I recommend that you search for a doctor who is board certified and adequately trained," said Dr. Evert. "But I also think a personal connection will allow for open communication."
Every physician interviewed for this article was emphatic about the importance of having a primary care physician.
Dr. Scott, who practiced on James Island for 10 years before moving to Mount Pleasant, suggested finding a family doctor before you face a medical emergency.
"Sometimes it can take a while to obtain that first new patient appointment. An important note for some when choosing a physician is that an internist can admit a patient to the hospital and can deal with a chronic illness. Find someone who has an interest in your disease, if that is necessary."
Dr. Durst agreed and added that patients also should consider whether they would be more comfortable with a male or female primary care physician.
Regardless of how old you are or how healthy you think you are, an experienced, knowledgeable family care physician will help you navigate through the complex U.S. health care system.