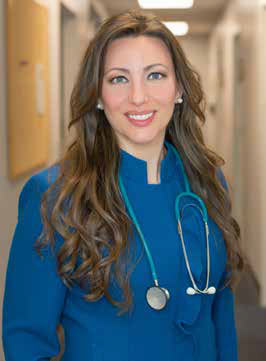 You've heard about Metabolic Medical Center from a friend, co-worker or family member. But you've put off picking up the phone and making an appointment because the whole process seemed so scientific and, well, metabolic. You're right.
Metabolic Medical Center is scientific, and each patient's basal metabolic rate – in short, how your body converts food to energy – is a key metric. That said, Metabolic Medical Center, with clinics in Mount Pleasant, Murrells Inlet, West Ashley, Bluffton and Columbia, isn't where you'd be poked and prodded by disinterested technicians. Instead, each facility offers skilled medical doctors dedicated to helping patients achieve their optimum healthy lifestyle. And the approach is both holistic and personalized to each individual.
Meridith Womick, M.D. offered an overview of Metabolic Medical Center. Her own journey toward joining their team had been both personal and preventative. She's a lifelong wellness buff whose personal accomplishments have included numerous fitness competitions and road races, up to a grueling marathon where she suffered a knee injury that sidelined her. She began feeling out of shape, and the pounds started adding on. Her pause from athletics gave her time to reconsider her own lifestyle and ponder a lesson she learned as a board-certified emergency medicine doctor: many ER admissions, up to and including heart attack and stroke, could be avoided with nothing more than living a healthy lifestyle.
"Our goal at MMC," she said, "is to help each of our patients get healthy again and pursue a healthful lifestyle. And because each person is at a different place in their journey to health, we customize their program to meet their specific needs. For those who have over 30 pounds to lose, the Accelerated Medical Weight Loss program is designed for you.
"New patients are given a panel of blood tests and other important baseline markers, including an EKG. And the same attention to vital signs and other clinical monitoring continues throughout their plan." She added, "the Advanced Accountability Program is ideal for people who want to shed 10 to 30 pounds. In just 90 days it takes each patient to a weight maintenance phase and includes a four-week living healthy boot camp. You learn to navigate through such 'diet-breakers' as birthdays, holidays and, these days, the boredom and isolation of our COVID-19 lockdowns."
Guidance to appropriate exercise is a part of the program, as are appetite suppressants when indicated and specialized medications for conditions such as insulin resistance.
"Everything we do is geared toward the patient establishing a healthy lifestyle," Dr. Womick said. "You may very well wind up with that 'beach body' you crave, but that would be a welcome side effect, not the goal."
If you're still not sure whether Metabolic Medical Center might be right for you, here is something to consider.
"Many of our patients have come to us and succeeded after failing at one or more of those other weight management programs heavily advertised on television," Dr. Womick said.