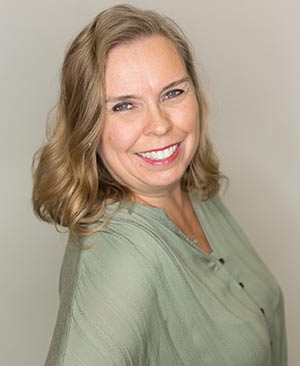 DR. TARA GRIFFIN
Tara Griffin, D.D.S.
1039 Highway 41, Station 41
Mount Pleasant, SC
843-971-1993
drtaragriffin.com
To be comfortable — we all love to be comfortable and feel like we're calling the shots with our health and bodies. So, when that "dentist appointment" flashes across the phone reminders and you feel a sense of dread … maybe it's time to consider a more "comfortable" option.
That option is "Dentistry with a Delicate Touch," a.k.a, the office of Dr. Tara Griffin and her tight-knit team of five. Serving families with her general and cosmetic services since 1998, Dr. Griffin has always strived to make her patients feel like part of the family rather than just another person in the chair. "We want them to be happy to come see us and to love their smiles," Dr. Griffin explained.
A native of Greenville, SC, Dr. Griffin is a graduate of Wake Forest University and the University of North Carolina School of Dentistry. She is also a member of the American Dental Association, the Academy of General Dentistry and the Coastal District Dental Society of the South Carolina Dental Association. She is committed to enhancing her education and expanding her expertise through participation in numerous hours of continuing education and membership in the Charleston Collaborative, a division of the Seattle Dental Study Club.
Utilizing the latest in digital technology, Dr. Griffin's practice is all-encompassing with preventive, restorative, cosmetic and children's dentistry. Her cosmetic dentistry patients have ranged from adolescents with genetic disorders to those preparing for a major event in life — such as a wedding — to those in the latter stages of life looking for minor improvements, adjustments or maintenance.
Feeling apprehensive about your visit? Or maybe you'd like to consider relaxation options for your child, should he or she need it. No worries, Dr. Griffin ensures every patient is calm and comfortable by employing the use of nitrous, headphones/music, blankets, neck pillows, and even valium if the patient has a driver. " … Anything that makes the patients more comfortable while they're in the chair!" Dr. Griffin explained.
Dr. Griffin does not want cost to prohibit her patients from necessary dental treatment. As a result, her office works with multiple dental insurances and Care Credit and even offers an in-office savings plan, The Griffin Dental Savings Plan.
Dr. Griffin and her experienced team's approach to treatment in a soothing, relaxed atmosphere has proven to be highly effective and successful. Patients whose anxiety was so bad that they would have panic attacks on the way to the office now stroll into her office with ease, with no second thoughts. And that speaks volumes for the level of care and comfort her practice offers.
"We try to set an atmosphere that is open and family based and comfortable. I always tell my patients that they are the ones in charge in the chair. I'm there to provide the information and services, but it's their body and their choices. We want them to keep coming back and be part of our dental family. … It's what we work for," said Dr. Griffin.